Posted by Connor Kennedy on June 15 2022 2:47pm
This week's wine brought me to the Western Cape in South Africa, where an array of ecologically diverse vineyards stretch through and up the mountains surrounding Cape Town on the coast. French grapes grow in abundance here, and have for centuries. Syrah, Bordeaux grapes, Chardonnay, and others have found homes across the Cape, and the uniquely South African varietal, Pinotage, is a crossing between Pinot Noir and Cinsault. This does not mean that the wines taste all that similar to French wines; over the centuries, South African winemakers have have sought to bring harmony between their terroir and these grapes to make wines truly representative of place. But like many parts of the world, they are still in the process of forming their identity. This week's bottle, a 2017 vintage of Alheit Vineyards' "Cartology", is one of the bottles leading the way for South African wines, and is fortunately showing extreme depth in 2022.
Alheit Vineyards is relatively new to the wine world, where Chris and Suzaan Alheit got their start in 2010. But they have quickly built a name for themselves, no doubt because of their thoughtful, non-interventionist winemaking style and their care in preserving the vinous heritage of the Western Cape. They work with some of the best growers in the Cape, seeking those who practice dry-farming and share their philosophy of minimal intervention. The Alheits are big fans of the bush vines pruning style, a method of vine-growing well-suited for warmer climates that receive plentiful sunshine. The style stimulates the growth of leaves relative to grapes on the vines, resulting in a heavy top canopy providing shade for the berries, protecting them from sun damage and ensuring a balanced ripening. It's also a pruning style that lends itself well to dry-farming, as the roots are encouraged to dig deeper in search for water.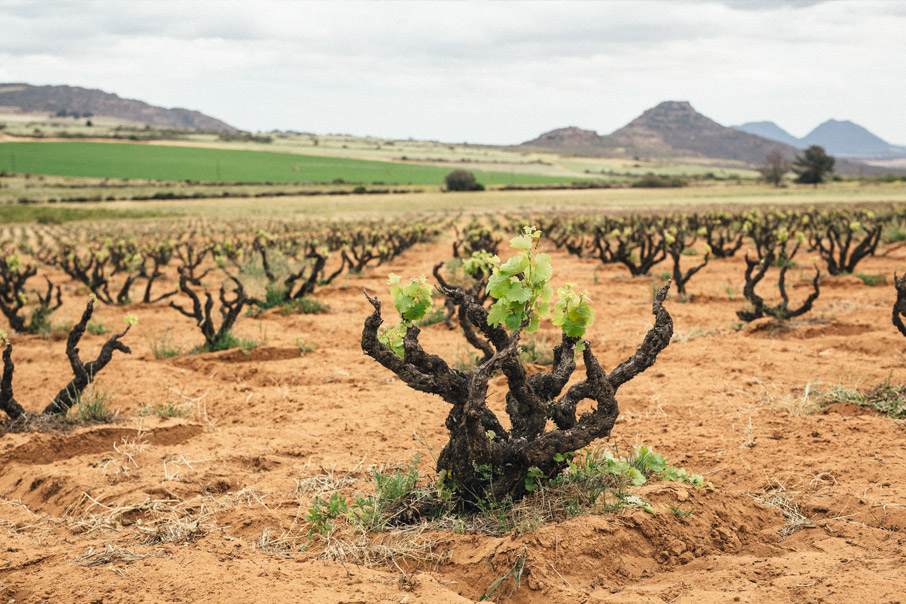 Bush vines in the Western Cape
The zenith of Chris and Suzaan's efforts, "Cartology'', is sourced solely from dry-farmed bush vines of Chenin Blanc and Sémillon, and has become a symbol of the quality of Western Cape wines. The anchor grape of the blend, Chenin Blanc, originates from the Loire Valley, and Sémillon from Bordeaux. These are two white varietals from two very distinct wine regions, yet they find unity in South Africa's Western Cape. With "Cartology" the result is a powerful wine with seemingly boundless depth - it's a white wine I prefer to have in the evening rather than the day, if only so I can afford for it the deeper reflection it deserves.
The 2017 vintage is drinking beautifully today in 2022, with some signs of age evident in the deeper golden color of the wine in the glass. The nose was dynamic and expressive: melon and melon-rind elements were joined with notes of orchard fruit and wet-stone, presaging what was to come on the palate. On the periphery there were some slight hints of honey, reminding me that I was in fact drinking Chenin Blanc, though clearly not from Vouvray or Savennières. On the palate, a round, fleshy texture indicated the ripeness of the fruit flavors, which again reminded one of melon and orchard-fruits. A savory minerality coursed through the lengthy finish, where a balanced and prevalent acidity indicated that this wine still has years to evolve.
I'm a lucky man to be drinking and sharing wines like this. My horizons (and palate) are being expanded, and it compels my creativity to find the right pairing for such a glorious wine. That's why I paired this wine with… an apartment cleaning. The cleaning was long overdue and I had a special bottle to drink, so I only did what was natural. The principle of harmony applies to wine and food, sure, but it also applies more broadly to wine and life. Having such a wine to drink intermittently while cleaning made the latter more bearable, and taking sips between wiping baseboards made me all the more appreciative of the wine. How's that for harmony?