Posted by Veronika Jelenik on January 11 2022 3:37pm
The first time I tried Zweigelt—a cross between Blaufrankisch and St. Laurent, invented just 100 years ago—it was my second or third day working at the shop. We were deciding on our daily staff bottle and landed on Claus Preisinger's "Kieselstein." It was love at first sip. I ended up buying two more bottles before we inevitably sold out; unbeknownst to me at the time, Claus's wines are a hot commodity. To this day, it's still my favorite bottle. So, this week, I figured I'd start the new year off right by treating myself to a 100% Zweigelt—the most widely planted red grape in Austria—this time from Meinklang, another iconic producer in the natural wine world.
Meinklang's 2015 "Graupert" Zweigelt—"Graupert" being Burgenland slang for a scruffy person, and otherwise meaning unkempt or tangled up, in reference to the vines that have been left to grow wildly and freely—is the perfect blend between juicy fruit and savory spice.
In the glass, it was an opaque purplish-red, a cross between maroon and burgundy. On the nose, along with a bit of farmhouse funk that wore off as the wine opened up, there were notes of black cherry, raspberry preserves, and Dr. Pepper. It also gave off a slightly smoky essence, like burnt caramel or roasted marshmallow.
On the palate, each sip was a journey that took me from bowls of ripe summer plums to cranberry sauce to tobacco and campfires to a dusty spice cabinet filled with cinnamon and black pepper. It was highly acidic and mildly tannic yet well-balanced; juicy while remaining dry; fruit-forward yet sophisticated. This wine was great by itself but would pair well with meat-based dishes, and I preferred it with a slight chill.
Meinklang, the producer, is a Burgenland-based, family-run winery whose winemaking practices are the epitome of natural. You may have gleaned this from the label, but cows are an integral part of their farming; they rely on cattle and other local animals to fertilize the vineyard's soil.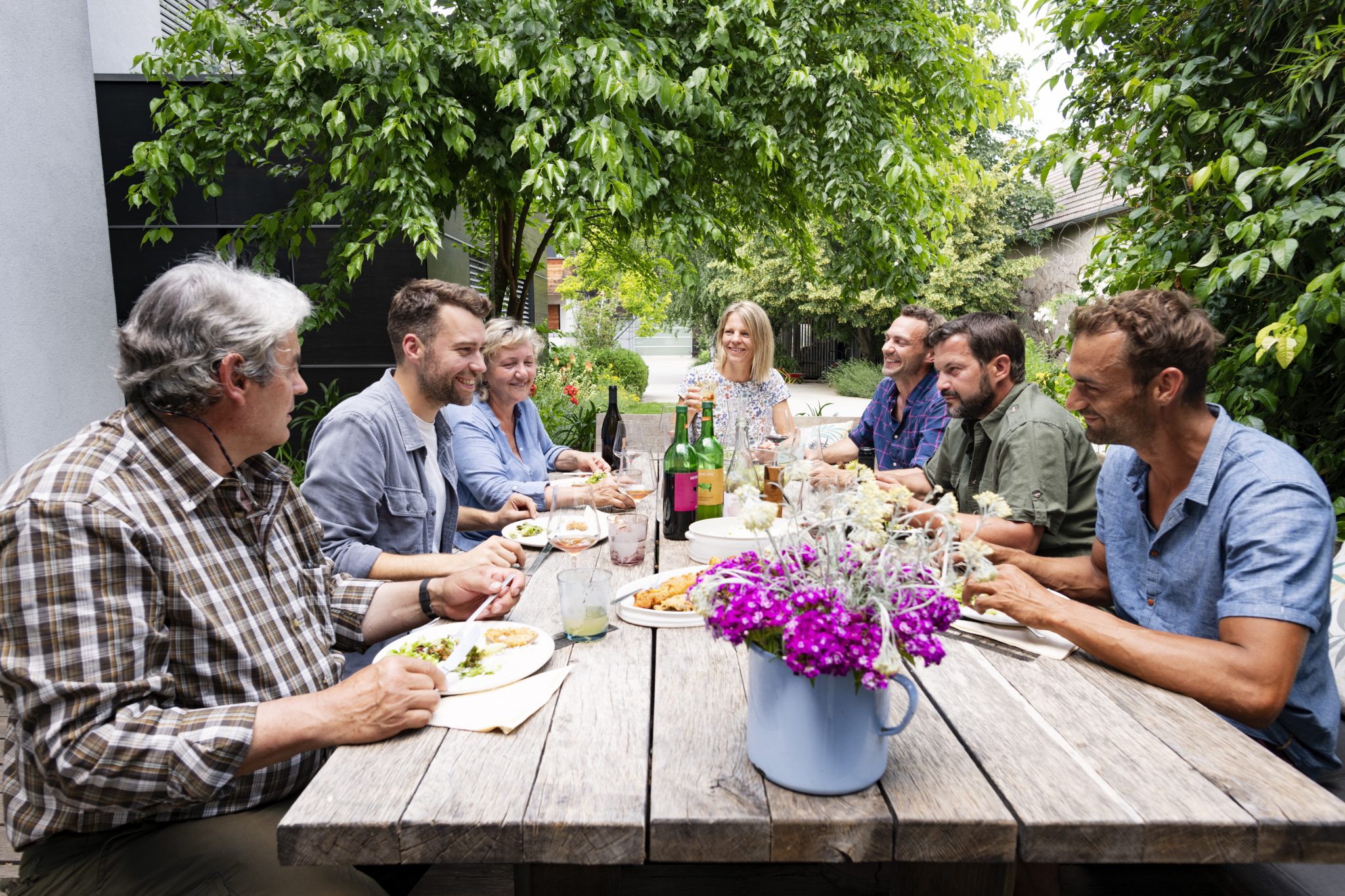 Meinklang is a family-run vineyard in Burgenland, Austria, situated in the middle of the World Heritage Site of the National Park Neusiedlersee, on the Eastern side of the Neusiedlersee Lake, bordering the Hungarian lowlands.
Wild herbs, flowers, grains, and plants, including fruits and vegetables, contribute to the biodiversity of the farm, and the resulting wines are a culmination of every aspect of the landscape and environment. Meinklang is also certified biodynamic, ensuring they meet certain quality standards. Their website states: "From nature we create power; it forms, molds and nourishes us. By observing and examining nature we can find many answers which often lie deeply hidden away and require us to be in harmony with our farm."
These grapes grow on sprawling, unpruned vines and are hand-harvested; the juice has very, very little sulfur added for stabilization after aging for 24 months in used oak barrels. It is neither fined nor filtered before bottling. If you are seeking a delicious, satisfying, and truly natural wine, look no further than Meinklang's Graupert Zweigelt. Here's to 2022!
Click Here to Purchase Meinklang, Österreich Graupert Zweigelt