Posted by Veronika Jelenik on January 04 2022 1:40pm
I thought I knew Sauvignon Blanc. I always perceived it as kind of…basic. I don't gravitate toward white wine in general, but when I volunteered at a tasting event a few months ago called Wild World Festival in Red Hook, I had the chance to try some white and orange wines from California producer Florèz Wines, and I loved them, mainly because they didn't taste like classic white wine. When I saw his new 2020 skin contact Sauvignon Blanc in the shop, I knew I had to give it some attention.
Despite being against my better judgment to drink a wine because of its label, this one definitely inspired my choice. The planet? Sun? On the front is actually similar to the color of the wine. In the glass, it reminded me of brown topaz, my birthstone. It certainly fit the name "Kind of Orange;" it was more on the brownish-yellow side. To be honest, the color wasn't all that lovely, but the taste more than made up for it.
On the nose, it gives off a bit of petrol and slightly sulfuric note that wanes as the wine opens up. I get bursts of citrus and tropical fruit. It's also very cloudy in the glass due to being unfiltered and unfined.
The first sip made me pucker. This wine has an unexpected intensity. I got a ton of citrus, like mandarin oranges, grapefruit, and tangerine, ending with me literally smacking my lips. The acidity is on point—I love highly acidic wines, but this one was well-balanced. It has a dry finish that isn't overly cotton-mouth inducing.
This reminded me more of tropical fruit juice than wine. It's bright, sour, chuggable, and fruity while remaining dry and structured. It felt like California in a glass. I could see myself sipping this on a back porch in San Diego or on a boat with friends in the middle of the summer. If you're looking for a wine that will transport you mentally away from cold New York winter, this is the one to try.
This wine was created by California producer Florèz Wines, founded by Santa-Cruz-born UC Davis grad James Jelks in 2017. It's actually very special and rare, because, according to Jelks, "These vines verge on wild, and sadly there is an attrition every year. We may only have another vintage or two of this wine." Grown in Mendocino County, the hand-picked grapes ferment in stainless steel for three weeks where they undergo carbonic maceration, giving the wine its fruity quality. Skins and stems give it a tannic backbone along with aging in neutral oak for ten months.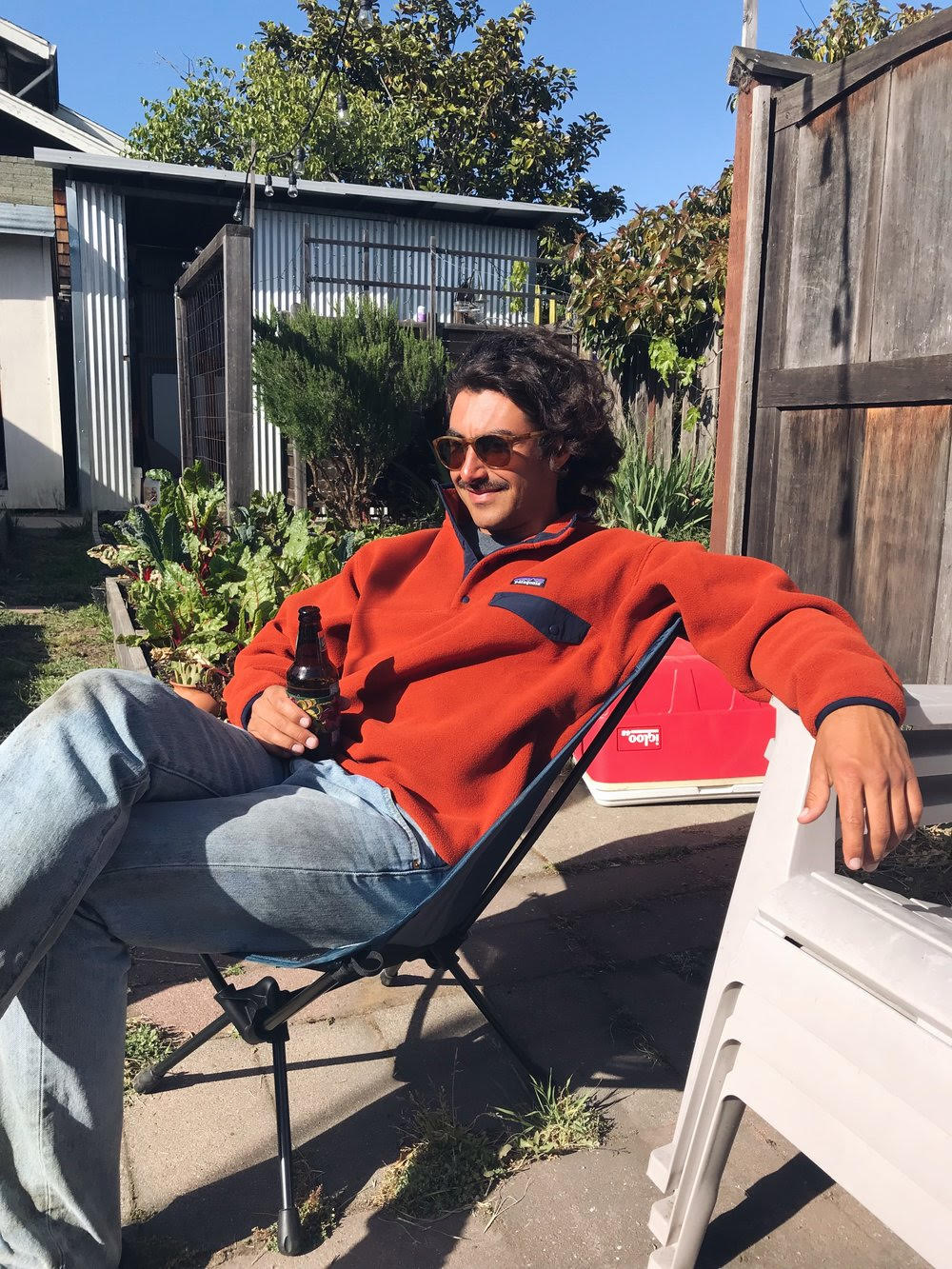 James Jelks, founder and winemaker of Florèz Wines in Santa Cruz County, CA.
Jelks uses minimal intervention in his wines—they have no additives, including sulfur. All his cuvees are a great representation of natural wine made right here in the U.S.
This definitely isn't like any Sauv Blanc you've tried, and in the best way possible. If you want to taste California summer in a glass, grab yourself this bottle, and save it because the label is cool.
Click Here to Purchase Florèz Wines, Sauvignon Blanc Kind Of Orange Mendocino County