Posted by Veronika Jelenik on May 04 2022 7:32pm
Surprise! I'm writing about an Italian rosato for the second week in a row. While last week's bottle came from the central Italian region of Lazio, this wine spawns from Calabria, the southernmost part of the peninsula (aka the "toe" of the "boot").
Once again, it's made from a grape I'd never tried—Gaglioppo—a red grape grown primarily in Calabria that, when used to make red wine, results in dry, tannic juice with tobacco, leather, redcurrant, and clay notes. As a rosato, the depth of flavor remains, but it's surprisingly light on its feet.
This 2018 bottle was the very first vintage of "Ji Jian," produced by Menat, a collective of four Italian winemakers who prefer to remain elusive and off all socials. The operation is only four years old, but I actually think they killed it with their first try. Perhaps a few years of aging did the wine some good, too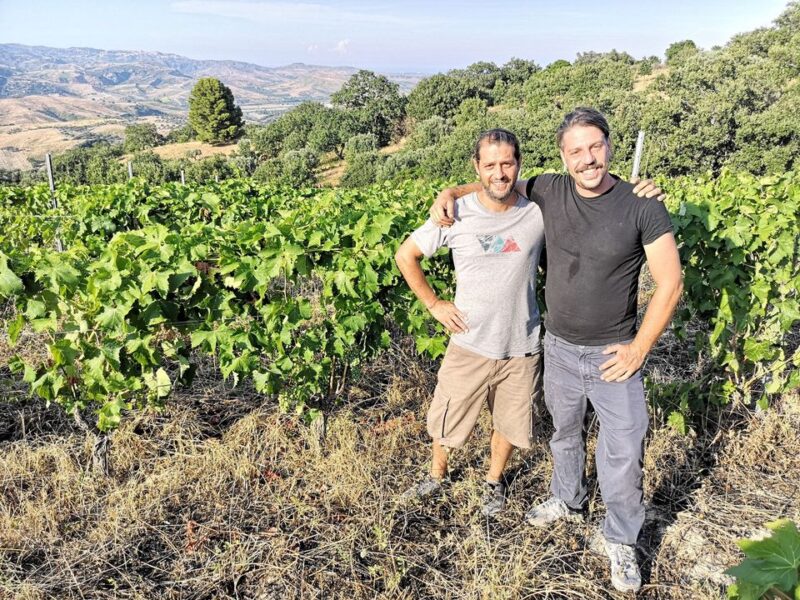 Nicola Finotto and Michele Vitale of Menat in Calabria, Italy.
Utilizing traditional Georgian methods, the winemaker-owners—Nicola Finotto, Michele Vitale, Gianni Lonetti, and Roldano Bitto—spontaneously fermented and refined the drained Gaglioppo grape juice for eight months in Georgian amphora. For this and all other cuvees, the collective utilizes organic and biodynamic farming methods, does not fine or filter the juice, and adds 0 sulfur at any point during the process.
The color on this wasn't quite as pink as I'd expect for a rose. Instead, it was more of a tawny copper color with salmon-pink undertones, like a peachy sunset. The nose had just a tiny bit of Bretty funk with notes of earth, underripe raspberry, clay and minerals, a bit of citrus, and a touch of green herbs. The palate was extremely layered, and the body was light despite having a long, tannic, almost bitter finish. Mouth-puckering acid plus tart strawberry and rhubarb notes played alongside earthy umami flavors and that typical mouth-drying amphora finish.
This wine is truly one-of-a-kind, which, in my opinion, justifies the somewhat steep price point. It's really unlike any other rosato I've tried. In fact, if these past two weeks have showed me anything, it's that I don't dislike rose, I just don't like boring rose. Ha!
But enough about the wine, and more about me! This will be my last blog post for The Natural Wine Company, as I'll be moving on to a full-time editorial position. It has truly been a pleasure writing these blogs, whether anyone actually reads them or not. Learning about wine, selling it to people, and drinking it almost every day for the past 8 or 9 months was both an unexpected detour and immeasurably wonderful experience. To all of my teammates, I will miss our workday karaoke sessions & comedy shows & accidental and/or intentional tipsiness on the job & gut laughs while playing charades & DJ sessions hijacked my Michael every time without fail.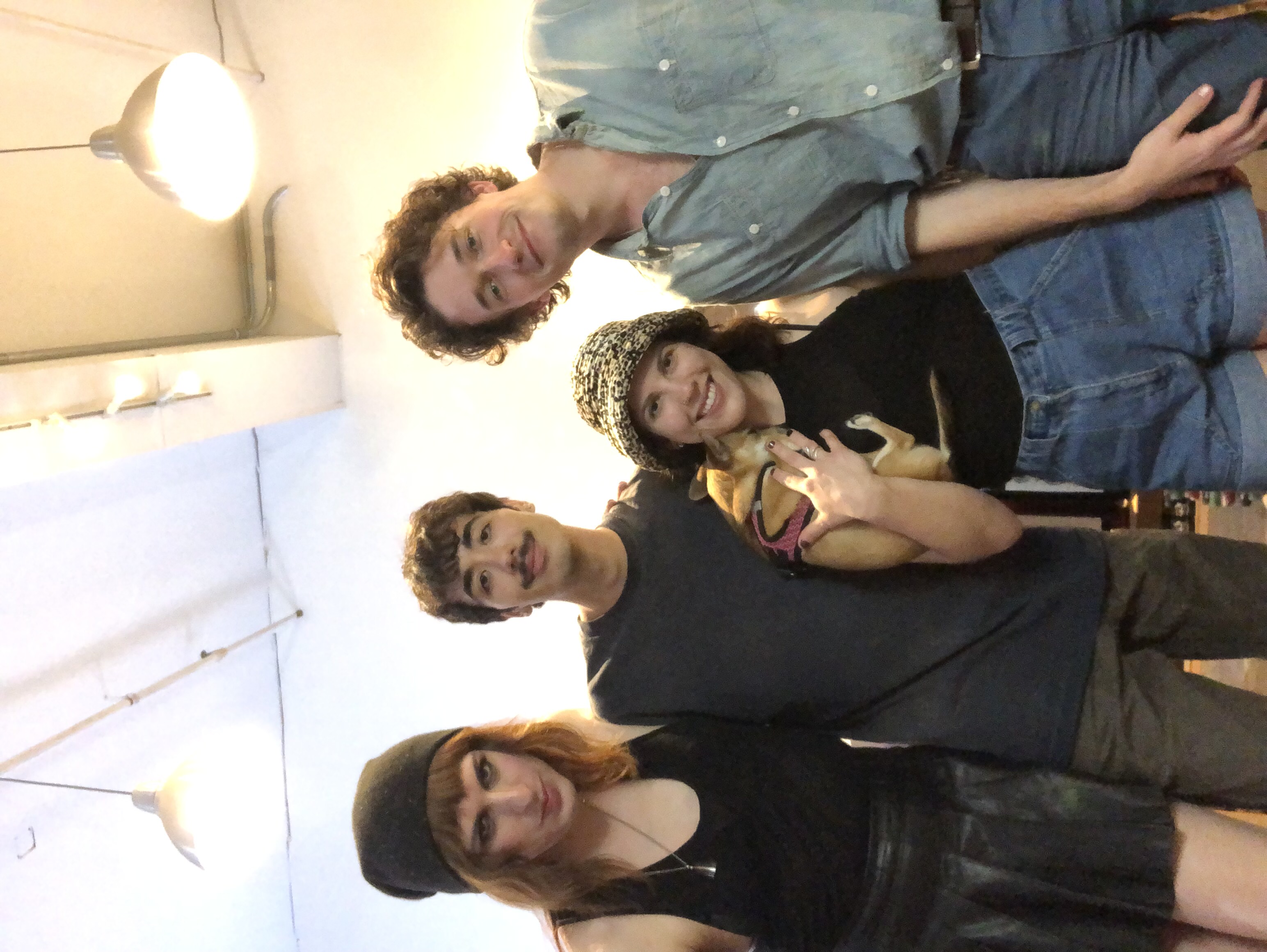 Connor, me, Beanie, Michael, Ell
I'll be replaced by Connor (see below) who is an excellent writer and knows far more about wine than I do.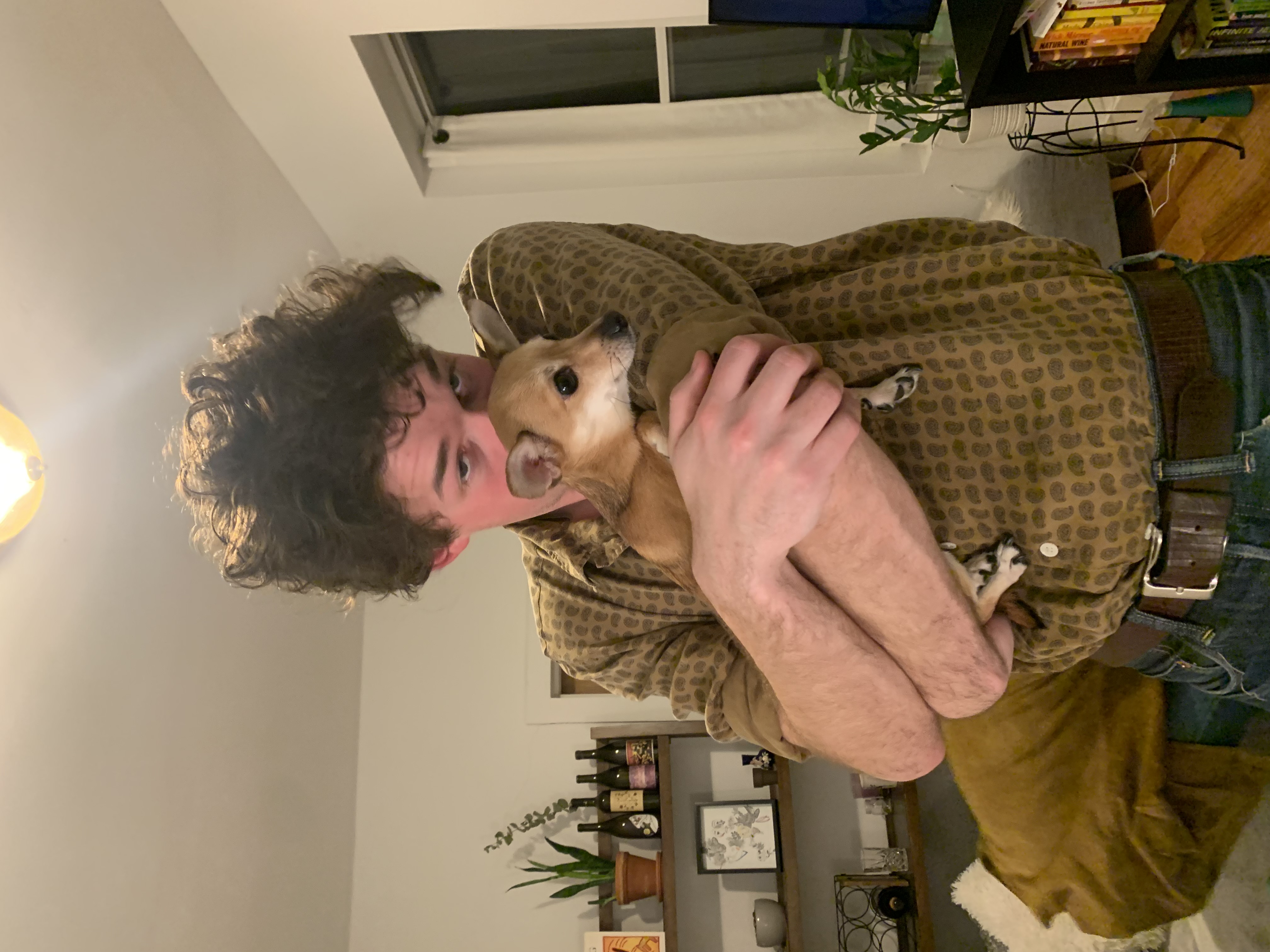 Here's to new beginnings. Cheers!