Posted by Connor Kennedy on June 29 2022 7:55pm
There are plenty of people out there who believe rosé is inherently inferior to other types of wine. For too many people, it carries the connotations of being "cheap" or "unserious". It's true that this can describe many a rosé, but it's unfair to sweep them all under such glum generalizations. I personally attest to the existence of many rosés that possess tremendous depth and finesse. Indeed, these include some rosés that have been wildly unlike any other - the category "rosé" is not uniform, and can be as dynamic and varied as that of "red" or "white". Many speculate it is the oldest style of wine making; modern techniques for harder pressing of grapes took centuries to develop across the ancient world, as did a taste for more tannic and "harsher" red wines. This week's wine, a 2021 Romain de Bars Tavel, comes from a tiny pocket in the Southern Rhône Valley in France. Tavel wines are unique in the world of rosé, and Romain de Bar's bottle is unique in the world of Tavels.
The Tavel appellation d'origine contrôlée (AOC) is the only exclusively rosé appellation in all of French wine, sitting across the Rhône river from the internationally acclaimed Châteauneuf-du-Pape. Generally speaking, Tavel wine tends to be deeper in color and possess a bolder structure than most rosé. This helps make them one of the few rosés that are suited for bottle aging. A range of Rhône grapes are permitted to be used in the blend, including Grenache, Cinsault, Carignan, Clairette Rose, Syrah, and Mourvèdre. Romain de Bars is new to the Tavel scene - he farms a modest 1.5 hectare vineyard and had his first harvest in 2018. Despite bottling wine under his name for just a handful of years, he is a name to follow if you're interested in natural wine, especially from the Rhône. His wines are zero-zero, meaning nothing was added (like sulfites) and nothing taken away. He picked up these habits working for years with Eric Pfifferling at Domaine L'Anglore, an established name in the realm of Tavel wines, and is now putting his experience there to work.
I was shocked when I first poured a glass of Romain's Tavel. The deep color of this purely Cinsault wine belies its essence; I've had red wine paler than this rosé. The Tavel wine I've drunk before has been darker than your average rosé, but never quite this dark. Once tasted, though, the wine was indisputably rosé. On the nose, bright flowers came through, along with a borderline candied red fruit element indicative of the freshness of the wine. The palate was a bit more stony, with a distinct cherry cola-esque quality on the finish that felt like Romain's touch. Of course, there was a slight tannic grippiness throughout, as one ought to expect from a Tavel. Here's my advice: share this one with your friends who tend to stay away from rosé.
Tavel has long held a special place in my heart, as I credit it with opening my mind to what rosé can be. As it turns out, my mind can be opened wider still. This wine has been a favorite of people from King Louis XIV to Ernest Hemingway, yet is a consistently overlooked little pocket in the Rhône valley. It's a shame, because countless wine-drinkers (and rosé haters) are missing out. The great thing about a wine like this is its versatility - if you're looking for a little more complexity in your summer wine, or craving a rosé at your Thanksgiving table, this wine has got you covered. For now, I'll be sipping it in the sunshine.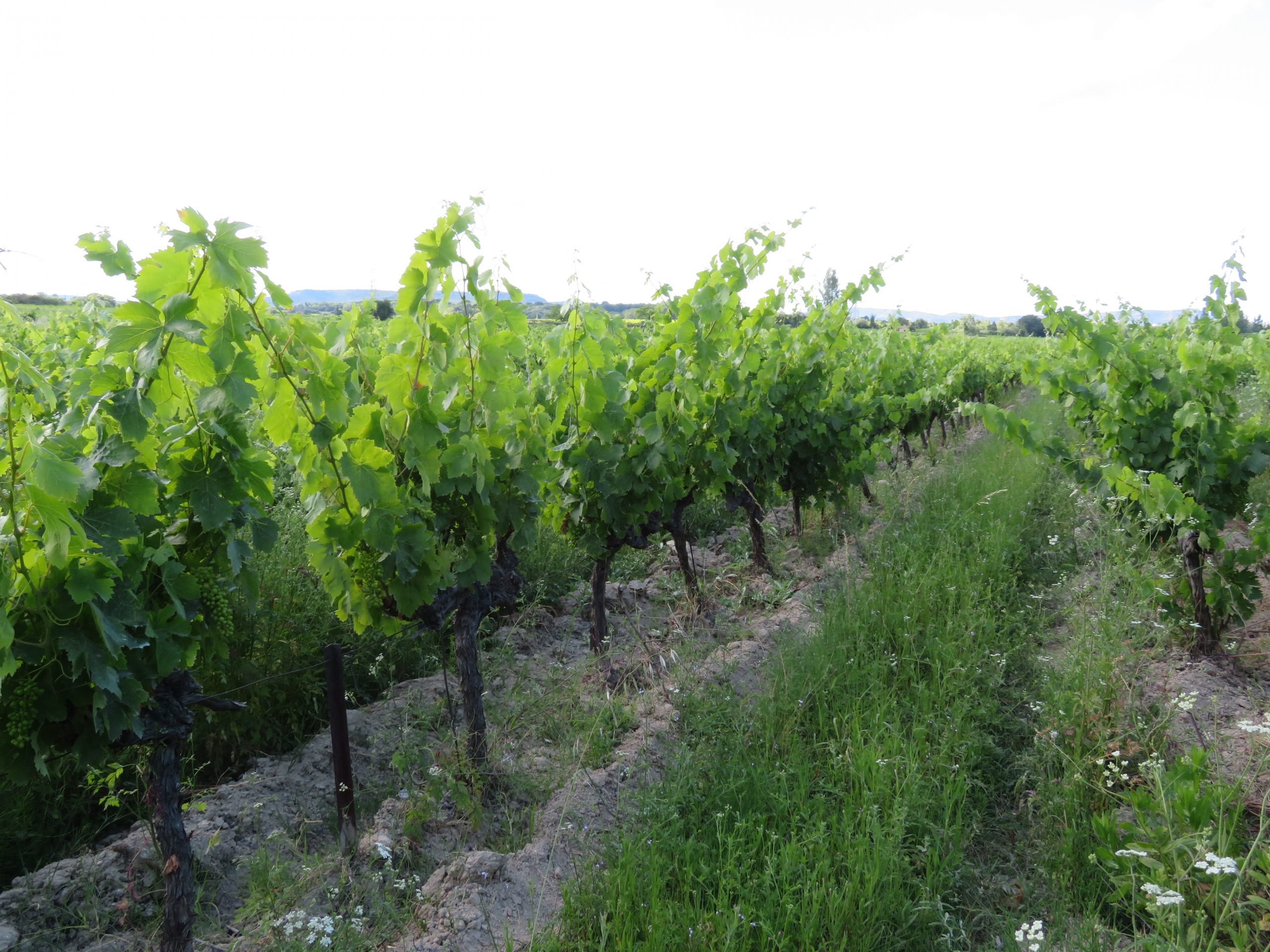 Carignan vines in Tavel.