Posted by Veronika Jelenik on November 02 2021 4:16pm
Everyone knows about Pinot Noir and Chardonnay—aka Red Burgundy and White Burgundy. But there is actually a third and lesser known-about grape in Burgundy called Aligoté that, in my opinion, blows Chardonnay out of the water.
I know there are some die-hard Chardonnay fans out there, but I can't seem to get on board, whether oaked or unoaked. So, when I decided to try this White Burgundy, my expectations were low. I figured it would have a similar flavor profile and that I would begrudgingly drink the whole bottle instead of enjoying every sip.
I was so wrong. I'm actually in love with this wine. On Halloween, my roommate and I went into full British Baking Show mode and made not one but TWO pies! (See photos attached.) Our apartment kitchen is, like, two square feet but we managed to whip together a sweet potato and an apple pie and, I must say, both came out crazy delicious.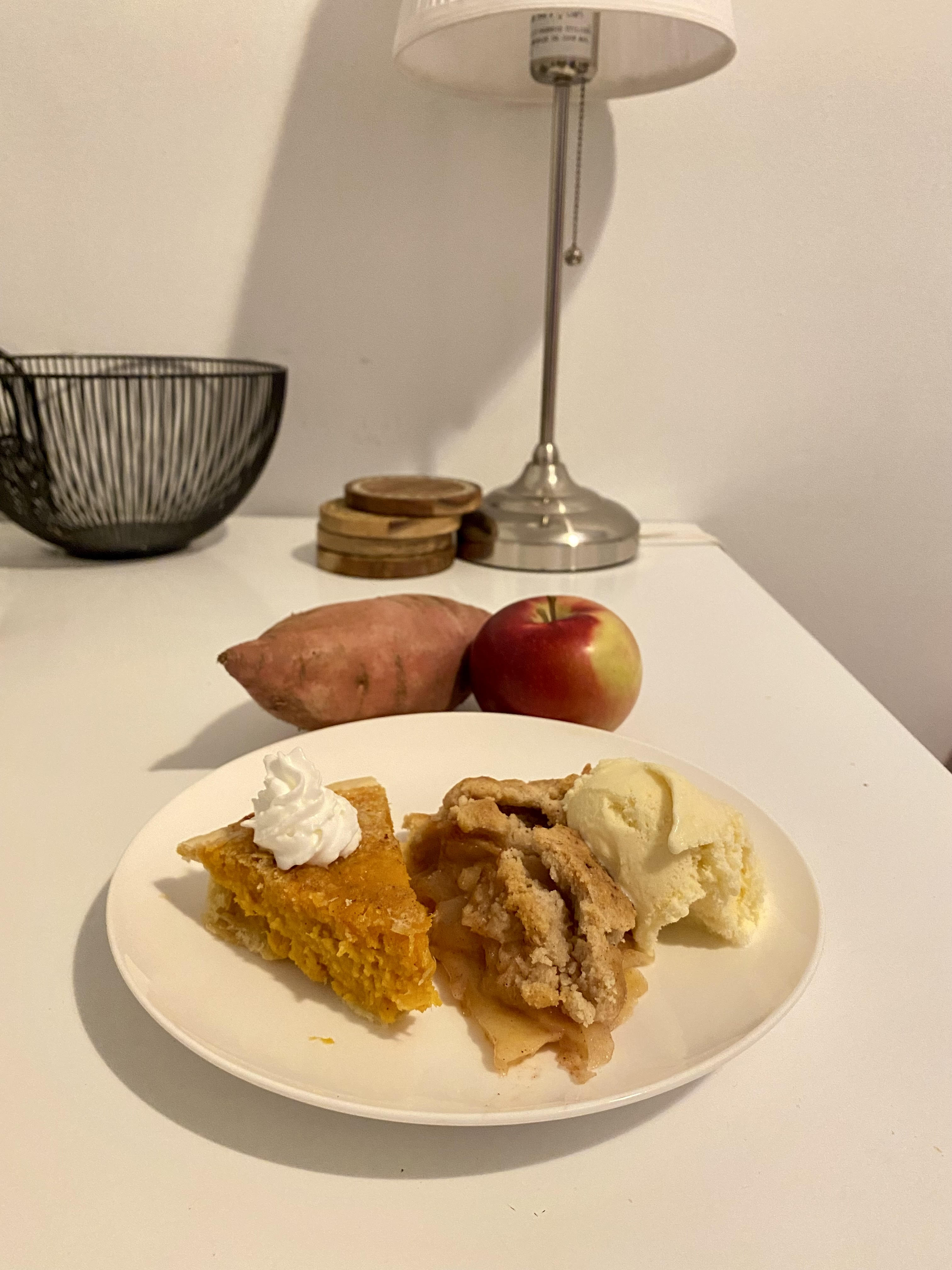 Beautiful pies created by Veronika and Jessica
While our pies were cooling, we switched from pastry to cuisine (Chopped, anyone?) and make a veggie pasta with sauteed mushrooms and broccoli. We sat down to eat while I poured us both a generous glass of the Aligoté. Starving from all of our hard labor throughout the day, I took a bite before examining the wine.
To my surprise it was actually a great pairing with the food. On the nose, there was lemon verbena, citrus peel, and fresh green herbs. In all accounts, this wine was bright. It's the type of wine that will wash the winter blues away. It had a great acidity and a tart finish, a crisp and light mouthfeel, and a light body that would perfectly accompany more heavy dishes. It also had just a touch of a yeasty quality, like sourdough bread. I could see myself enjoying this with our light veggie pasta as a complementary wine or with a cheese-and-cream laden fettucine alfredo with mushrooms to cut through and contrast the richness.
The most apparent notes were granny smith and citrus—think lemon-lime rather than orange or grapefruit. It was both crispy and juicy, like a fresh, tart apple. It was a perfectly dry white wine that would actually be great to cook with if you were willing to spare a splash or two.
This wine comes from Domaine Boris Champy in Nantoux, Bourgogne. They call it "the renaissance of an old Burgundian grape variety." They achieve this wine with both organic and biodynamic farming practices, which is almost surprising given its ultra-classic vibe. This Domaine was actually a pioneer in biodynamic grape-growing in the region, founded by Didier Montchovet in 1984 and accordingly dubbed Domaine Didier Montchovet. In 2019, Montchovet handed over the vineyard to Boris Champy, and in 2020, the Domaine officially became Domaine Boris Champy.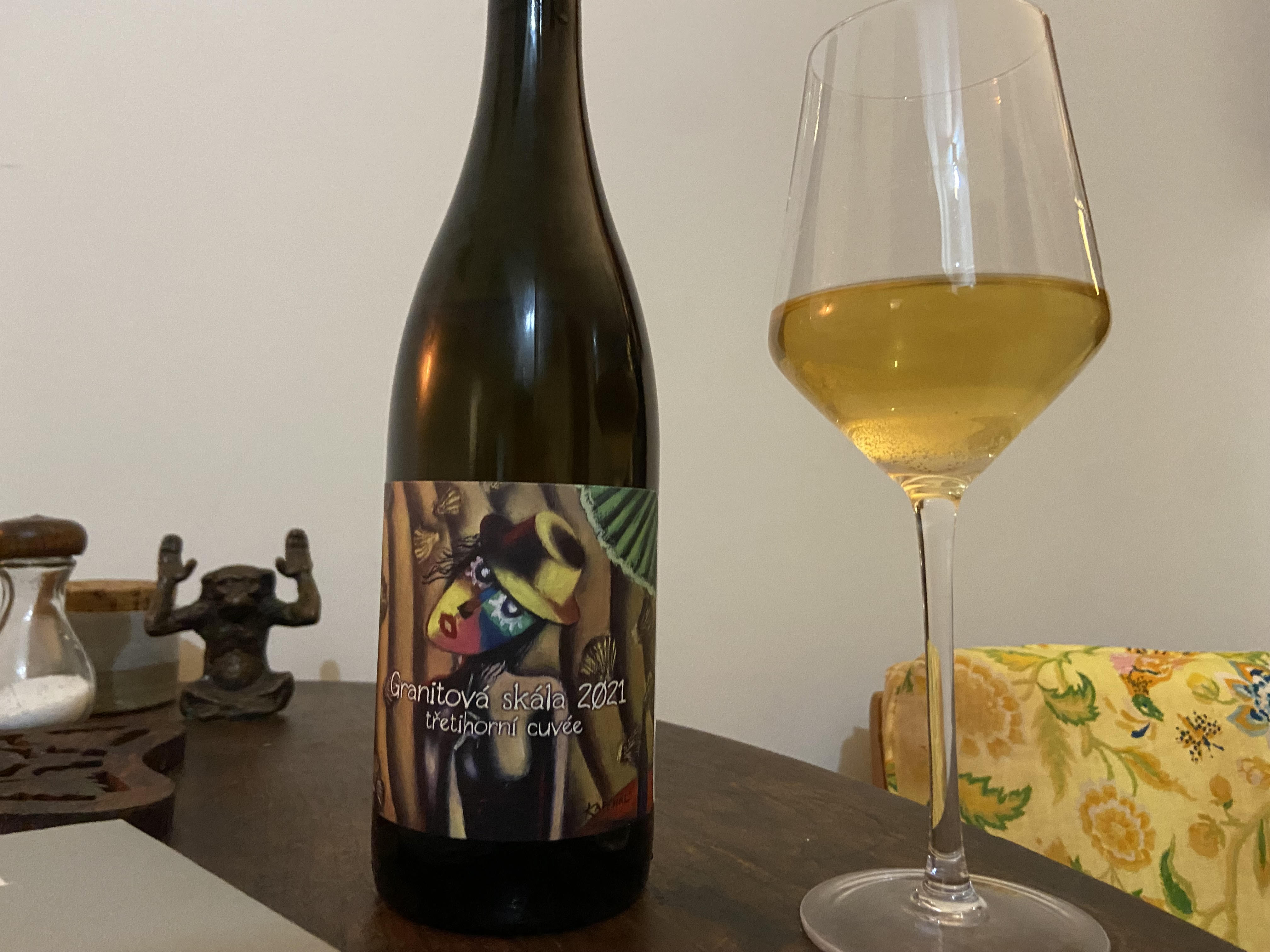 (From left) Amélie, Mathieu, Boris, and Yuh of Domaine Boris Champy in Nantoux, Bourgogne.
A team of three dedicated winemakers with training in sustainable farming—Amélie, Mathieu, and Yuh—care for the vineyard. The results are classic, delicious wines created with eco-friendly methods that both respect and embrace the biodiversity of the region.
Drink this wine with friends. Serve it with cheese, veg, rich fish, a dish you found on Instagram that you decided to make on an impulsive whim, or by itself. Happy November!